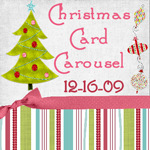 Christmas Cards are one of my favorite things in the whole world! I love to send them & I love to receive them! I hate addressing them. I hate that I lost my address book when we moved last year! However, I do love seeing all my friends kids and how much they have grown. I pride myself on the fact that I have remained so close with so many of my friends, I have lived all over the state, in fact I have lived in 10 cities and lived in 3 of them twice!!
Amber at ANNOUNCING YOU, did the cards and she was FANTASTIC!! She is so kind, does such a great job and was very patient as I had a hard time deciding because I liked TOO many of them! I am already eyeing some for j's next birthday! Thanks again, Amber I will be a REPEAT customer!
A special thanks to Jen at J.Panache Photography for taking the pics!! Love her!!

After all the stressing on what to wear you see we turned the pics to black & white and it really didn't matter! Never really does.