Annie Z  is one of my oldest and dearest friends and she is having a BABY GIRL!!!
 Annie lives in NYC and we were so excited that she was able to get down South to gather with all of our high school girlfriends to celebrate her and Baby M!
We decided on a brunch and the food, the day, the friends it was all just perfect.
Here are a few of the details that made it so special!!
The Invite
by Bella Ink from The Scratch Pad in Mt. Pleasant, SC
The Menu 
Quiche: Spinach & Mushroom  and  Asparagus, Tomato & Feta
Candied Bacon
Strawberry Romaine Salad
Pink Lemonade & Fresh Strawberry Cupcakes
Carrot Cake Whoopie Pies
The favors
what's more perfect for Ladies Who Lunch than BUBBLY to toast our dear friend when the baby arrives!!
Thanks to the vast selection at Total Wine I was able to find the champagne mini bottles!
The Craft
Yes, ladies we had a craft, don't smirk, it was a baby shower and this little craft is ADORBS
and really how special is it that Baby M will have a onesie to wear every month of the first year of her life?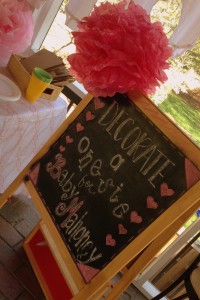 All from her Southern Aunties!!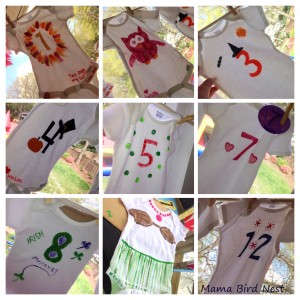 It was a woonderful day!!
ENJOY!
xoxo, Mama Bird