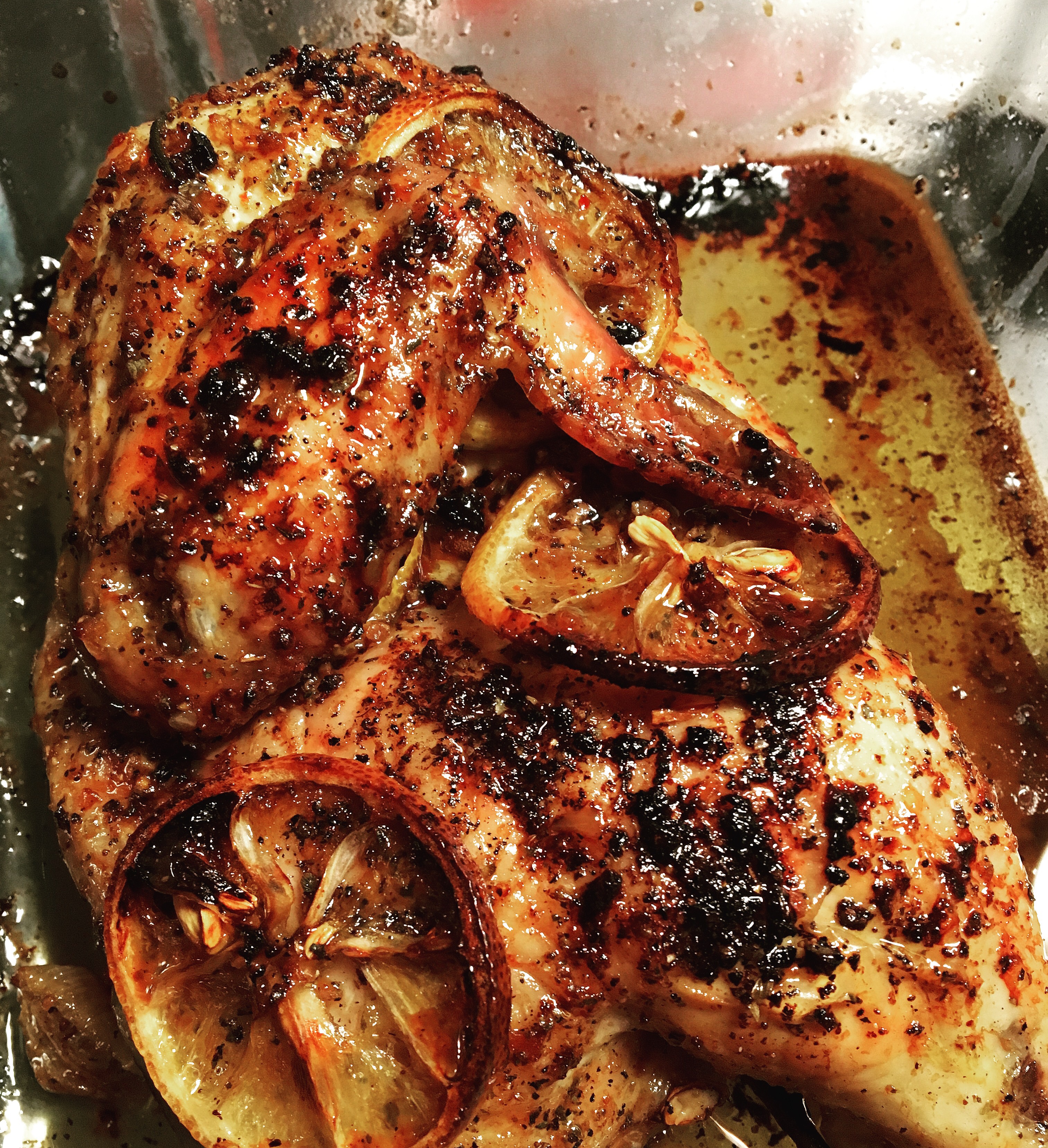 An all time favorite & perfectly simple dinner that's easy enough for a week night or can be dressed up with your sides for a divine dinner party.
I am a chicken snob, I prefer organic not pumped to the size of my head pieces! Goodness they taste so much better. Really there is no comparison.
Slice an onion & lemon. Drizzle chicken with olive oil, sprinkle with salt & pepper. Place chicken on top of several slices of both along with some fresh herbs, thyme is my favorite, along with a few garlic cloves. Squeeze half lemon juice over chicken and roast on ribbed baking sheet or casserole dish at 350 for apx 45mis to 1 hour or until juices run clear.