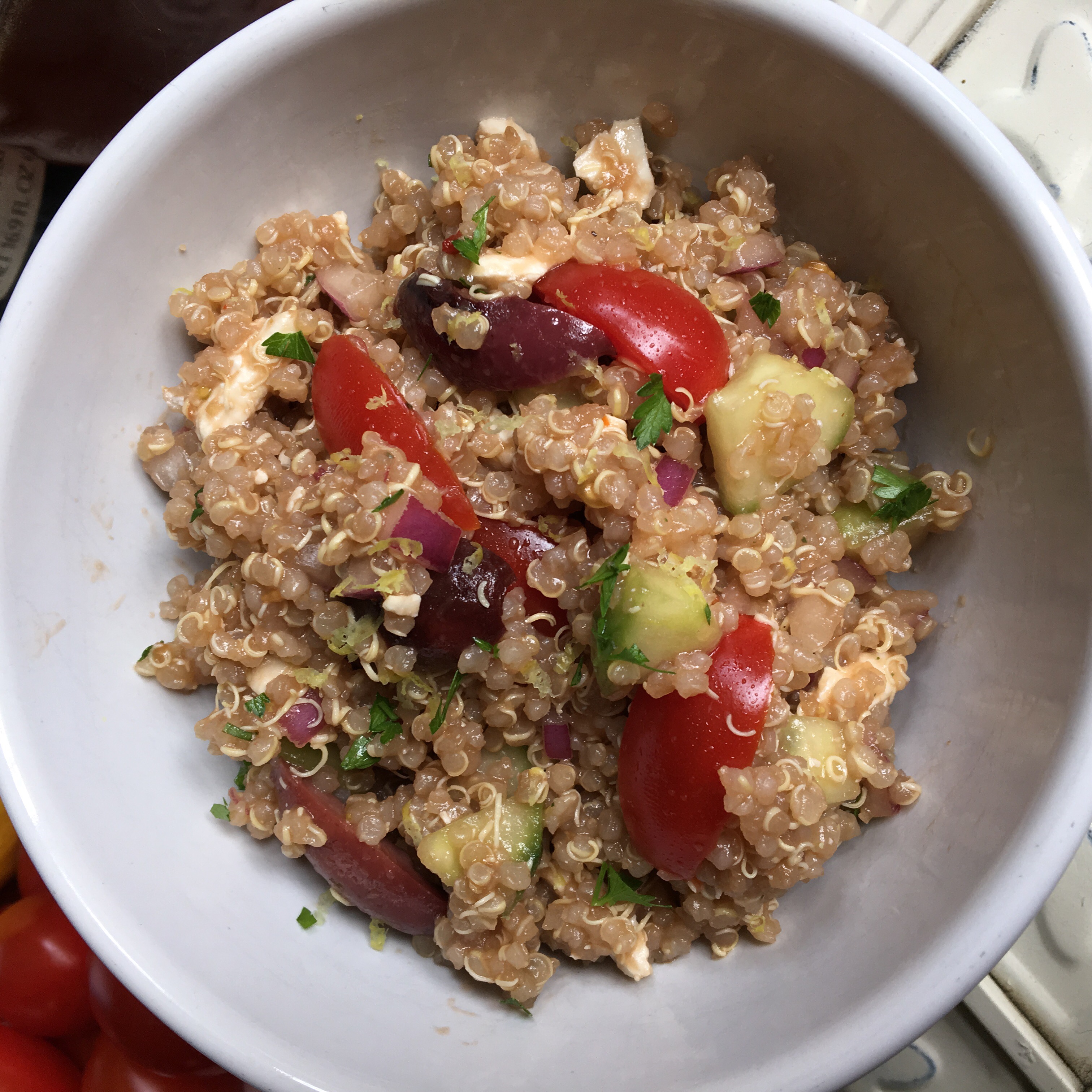 I can't say the quinoa craze has really hit me, the few times I tried it I thought it tasted like dirt! But, then a friend made a salad that was good. So, I am giving it another try. And this is yummy!! Full of flavor, which I think is the key!! Mint, parsley, lemon juice & zest, balsamic, feta I think you are getting the idea! FLAVOR and lots of it!!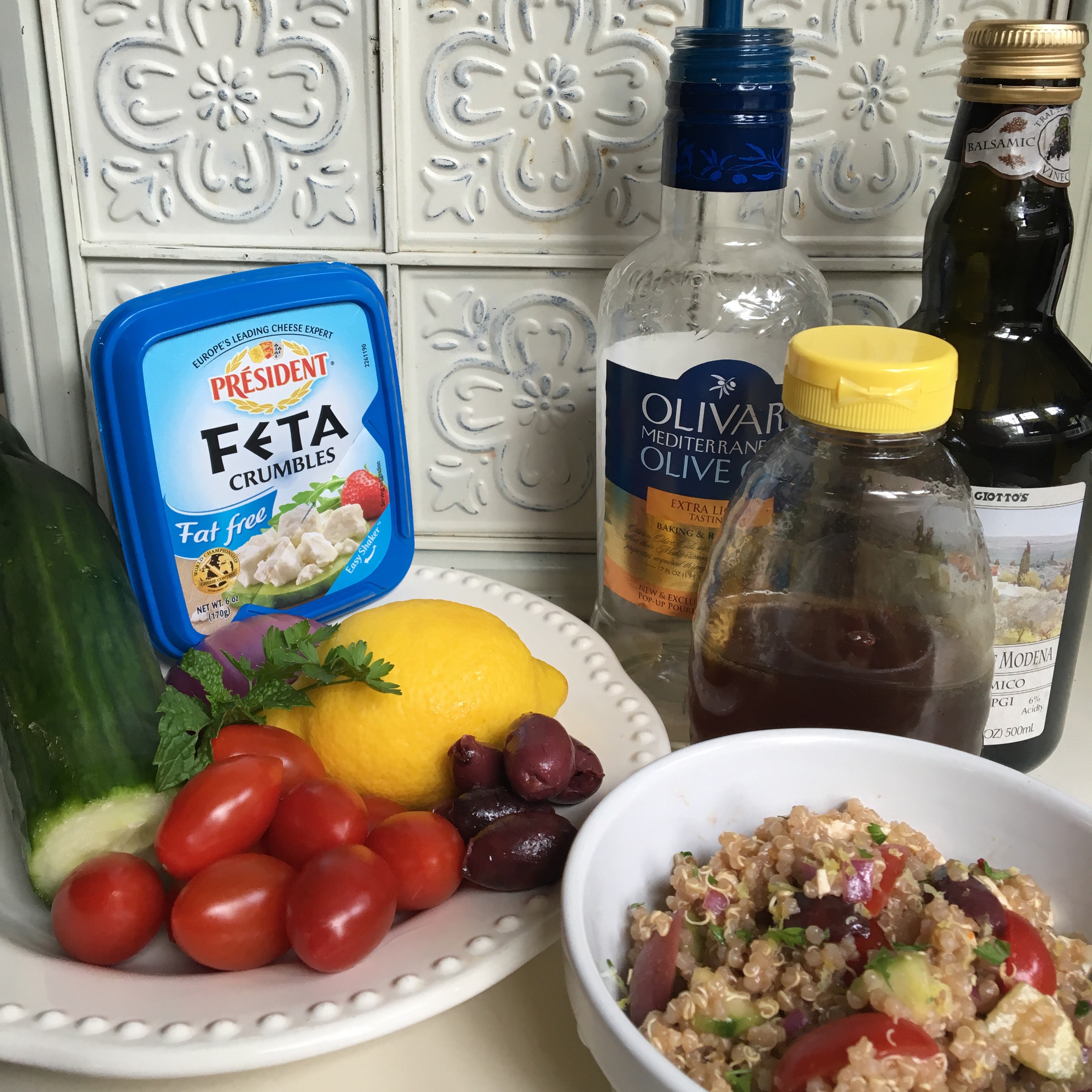 1 cup quinoa
2 cups water
Cook according to package directions. Let cool.
1/2 red onion, chopped
1/2 English cucumber, diced
1/2 pint grape tomatoes, quartered
1/4 cup kalamata olives, chopped
1/4 to 1/2 cup feta cheese
Fresh mint & parsley, finely chopped
Dressing:
1/4 cup balsamic
1/2 cup olive oil
Zest & juice from 1/2 lemon
1 tablespoon honey
1 teaspoon Good Seasons Italian dressing powder (my secret ingredient to so many recipes!!)
Season all the veggies with salt & pepper place in large bowl. Make dressing and add 1/2 to bowl of veggies. Add quinoa, feta, and more dressing as needed.
Again flavor is why this is so good but, it's even better if you make it ahead. I make in the morning or even the day before. Enjoy this healthy gluten free salad. I'm serving with my favorite grilled Greek chicken!