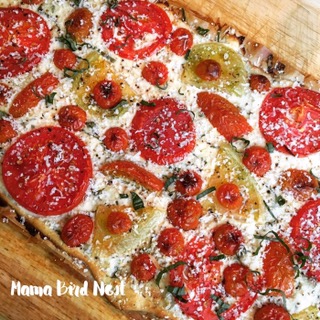 Now that my tomatoes are finally coming in, I'm in full tomato mode!! I mean it is a major food group ! This was essentially born because I had a box of phyllo dough and needed to use it along with a counter full of tomatoes. So this little gem for the win!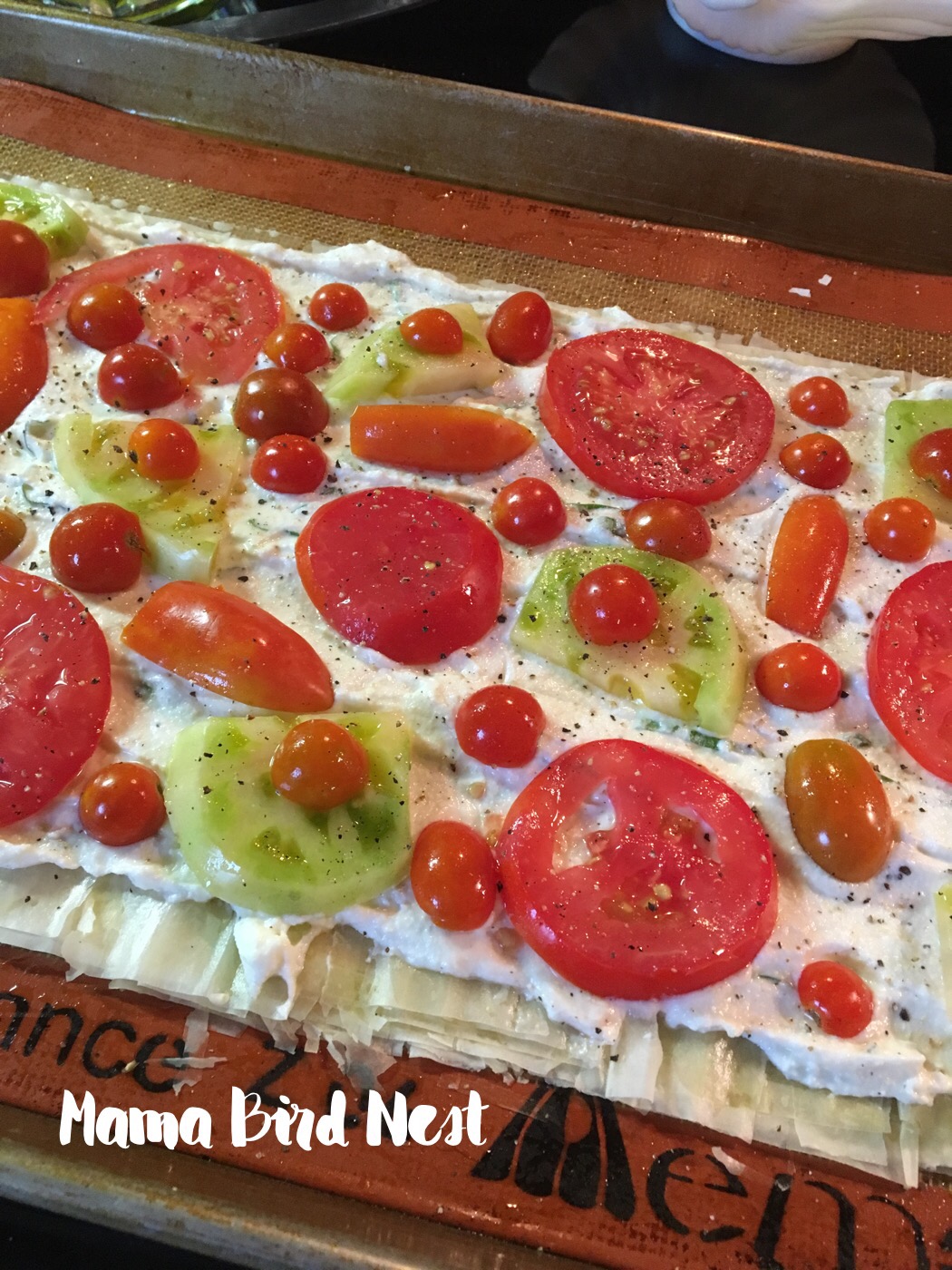 1 sleeve of frozen phyllo dough, thawed
1 1/2 cup ricotta cheese
1 tablespoon local raw honey
Zest of 1 lemon
Fresh basil
Salt & pepper
1/4 -1/2 cup good Olive Oil
Sliced fresh tomatoes, seasoned with salt & pepper
Thaw & unroll phyllo dough. Begin by placing first layer on a silpat sheet or parchment paper on a rimmed cookie sheet. Brush lightly with olive oil. Repeat for EVERY layer. And I promise it's worth it! Mix ricotta, honey, zest, fresh basil, salt & pepper, and tablespoon of oil in with ricotta. Spread generously over top of phyllo leaving a slight edge. Then top with fresh sliced tomatoes. Bake at 400 for 25-30 mins allow to cool slightly before cutting. Top with more fresh basil, S&P, and even get wild and throw a little fresh parm!
Enjoy!
Mama Bird