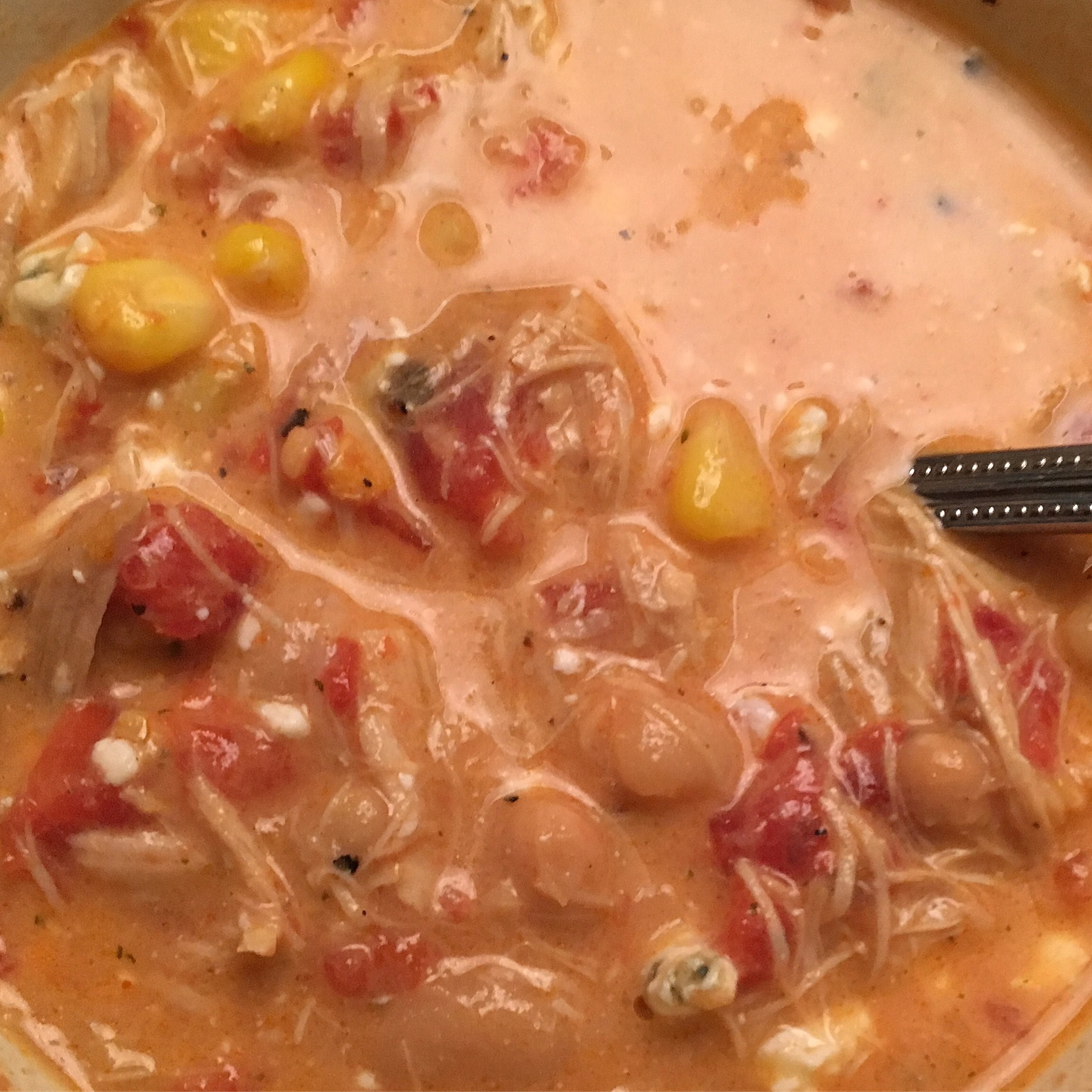 This is quickly becoming my new fav chili! Super easy and just delish!
1 onion, chopped
1 32 oz box chicken broth
1 can great northern beans, drained
1 can cannelini beans, drained
2 cans fire roasted tomatoes with liquid
1/2 cup buffalo wing sauce
1 packet Ranch dressing
1 teaspoon celery salt
1 teaspoon salt
1 12oz bag frozen corn
2 cups shredded chicken
Dump everything into a slow cooker for 4-6 hrs or your Instant Pot for 30 min!
Top with crumbled blue cheese & buffalo sauce. Enjoy!!!