I have looked back and EVERY year at 10 days (now mearly a few days!!)  out is when I think, ohhhhhhhhh better get to planning!
I am a tad earlier this year, right? NO
Where do I begin?
Well, let me say that I am obsessed with Thanksgiving and have been planning and recipe testing the "perfect" turkey, sides and desserts for over 15 years.
If you enjoy yummy Southern cuisine and just yummy food in general this is the menu for you.
I will share how to manage it all AHEAD of time so that you can ENJOY the day with your family & friends!!
TOM the TURKEY
I was a huge fan of  frying UNTIL we SMOKED!
OMG a whole new level.
SO first if you haven't bought a turkey yet (3 days out) you MUST get a FRESH NOT FROZEN!
Now, make the brine below on Monday night and allow turkey to set for 2 days in the brine.
Then pull it out and dry it, place all the leftover peels, veggies and herbs inside the cavity, then put on smoker and smoke for 6-7 hrs.
We start EARLY in the morning so Tom can "rest" after the smoking process.
***YOU MUST LET YOUR TURKEY REST*** min of 20 mins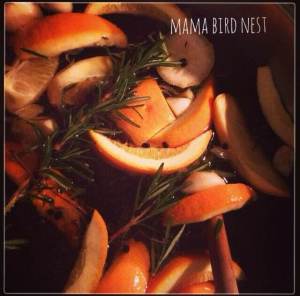 HERE is the  Brine,
full of citrus & herbs!
So good that we are doing it again this year!!
Thanks to Rhee Drummond for the inspiration!
My tried and true Birdie's Best Ever Dressing that has been tweeked and tinkered with for over a decade!
I put it ALL TOGETHER and then place on rimmed cookie sheet on Tuesday or Wednesday.
Pull out and pour a stick of melted butter over top prior to cooking.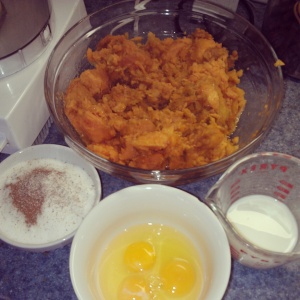 My  families all time fav Sweet Potato Goodness, it's so good cause it's full of sugar, butter & eggs. How can you go wrong?!
This year I am trying the addition of Sorghum Syrup, I will keep you posted for future recipes!
I also make this Tuesday or Wednesday.
Mama B's Harvest Salad I just have to have a BIG fresh salad with a meal! Don't you?
SO Easy throw together on Thursday morning, I do however make the dressing at the beginning of the week and roast the potatoes Thurs am.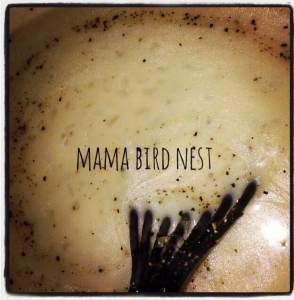 GRAVY, never have I had great success but let me tell you this ONE from Ina Garten is FAB and I will use her recipe every year! Thanks Ina!
Ina swears you can make this days ahead, I am going to try it!
My favorite Cranberry Salad and yes it has jello in it, but even the jello "haters" (My Hubs) has NO idea and loves this!!
Yep, you can make this ahead too!
From my dear family friend who is watching over us, I share with you her family blessing. I share with you and ask that you share with your loved ones.
"Our Heavenly Father, we thank you for the food before us, the roof above us, and for this family.
Help us remember that a family is for growing up in, for going away from and for coming back to.
It is for loving concern, for helping each other through happy times and sad.
With Your blessing, this family will always be together in our hearts and in our memories,
giving each of us the strength to live our own lives and to be our own persons. Amen." 
Sandra Bender