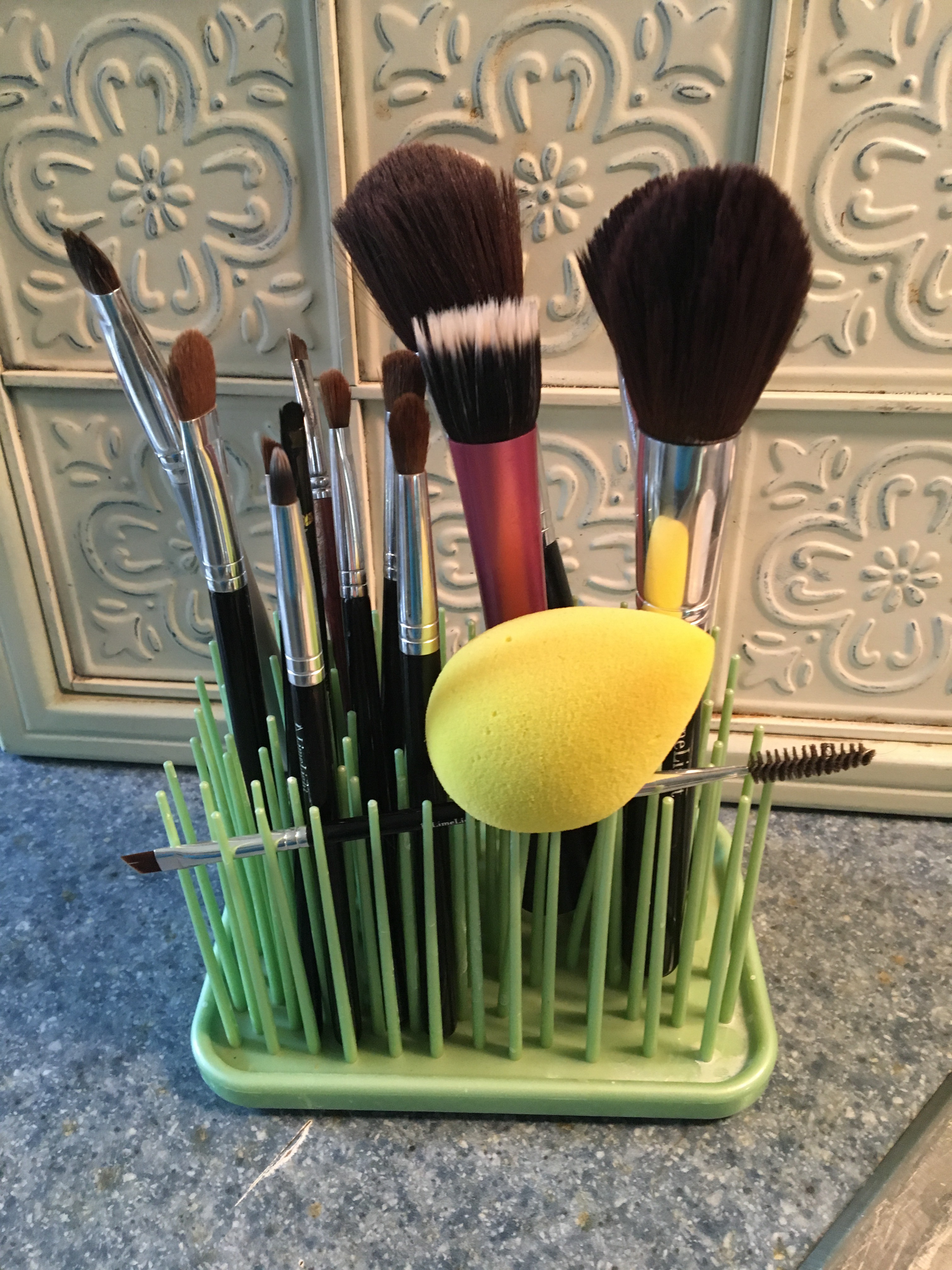 Did you know you should wash your makeup brushes monthly?
Do you?
I have to admit my own personal brushes NEVER get cleaned the way they should! But, now this will be yet another thing I will try to become better with. On the upside I do have some easy tips that make said washing quick, easy, & painless. I use 3 everyday household items. Dawn (original blue), white vinegar, & olive oil.
​(tried to upload video, it's not working! Go visit my FB page to see it!)
For almost all my brushes I fill up the sink with warm soapy water with a splash of white vinegar and swish those babies around until they appear clean, brush across a paper towel to confirm cleanliness, set to the side or rewash. Now for brushes that I use for foundation, lipstick, gel liners, cream shadows etc I prefer olive oil first. Oil removes oil! Pour a little in a cup, swirl dab, repeat if necessary. Then wash them in the dawn/vinegar mix and poof you have clean brushes! I like to get excess wetness out on a soft towel and then stand to dry. The drying, if you ask me is the worst part! It NEVER fails. I always wash them when I think I'll not need thing or at least a day, never pans out. Just realized I have to hit the cubscouts meeting in a few hrs. Typical.
Now get all your brushes out and get to cleaning!!