Everyone who knows me knows I am a sucker for a monogram! I made some of these for Christmas presents with holiday colors but I thought this is perfect for anytime of year! I found the giant wooden letter at Hobby Lobby and just used left over ribbon I had from various projects! Easy peasy! And I love it!
Step 1: paint the letter, I used white spray paint, let dry
Step 2: add any decor, for this one I only did black polka dots
Step 3: make an awesome bow, I used 4 different ribbons. I am a sucker for a BIG ASS BOW!
That's it!!
ENJOY!! mama bird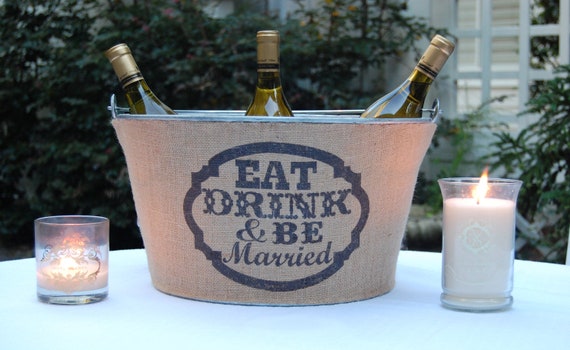 My beautiful and talented step-sister started her own ETSY store A Southern Bucket
Since then Nate Berkus, House Beautiful, Southern Bride and many others have featured her and her amazing creations with burlap.  I want it ALL!!
I am helping plan a "barn wedding" this summer and I am SO excited to share with you some of the fab ideas to make Jen & Brian's day perfect!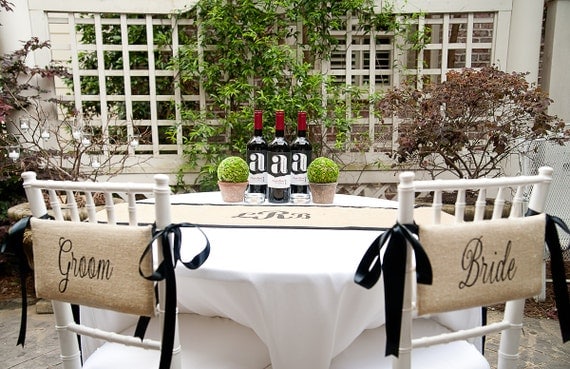 How great would these look at the bar?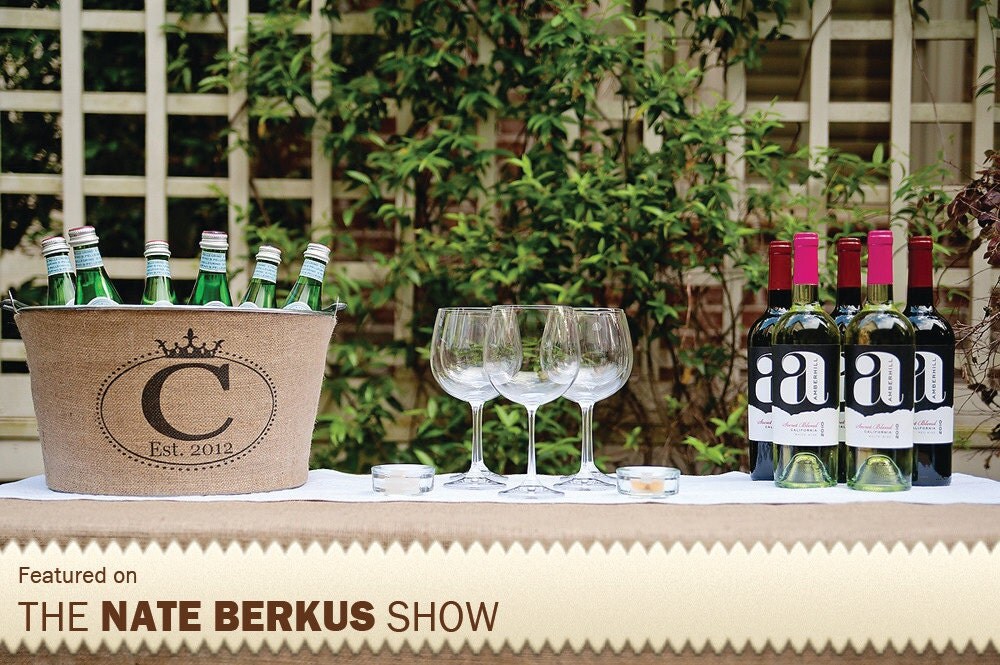 pintrest, can not find original link
and for the cake table a runner that they can use for years to come!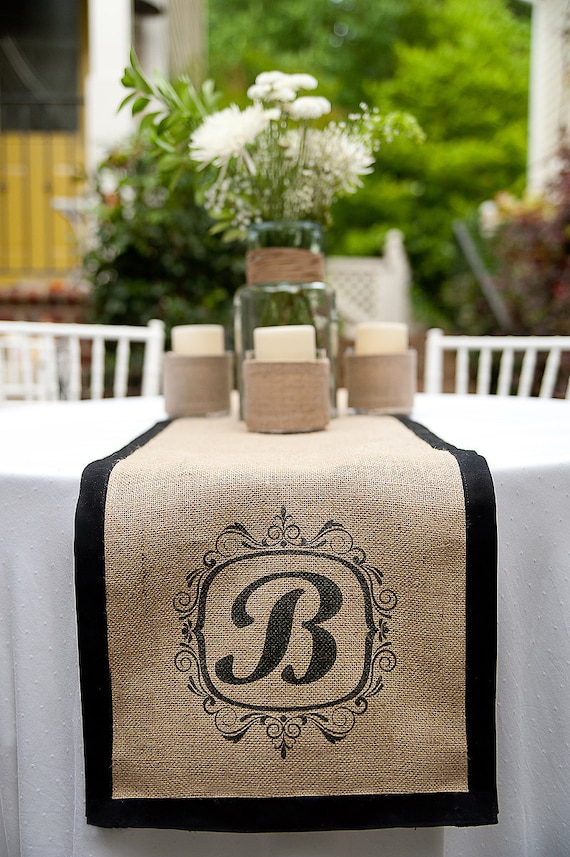 what a sweet  gift idea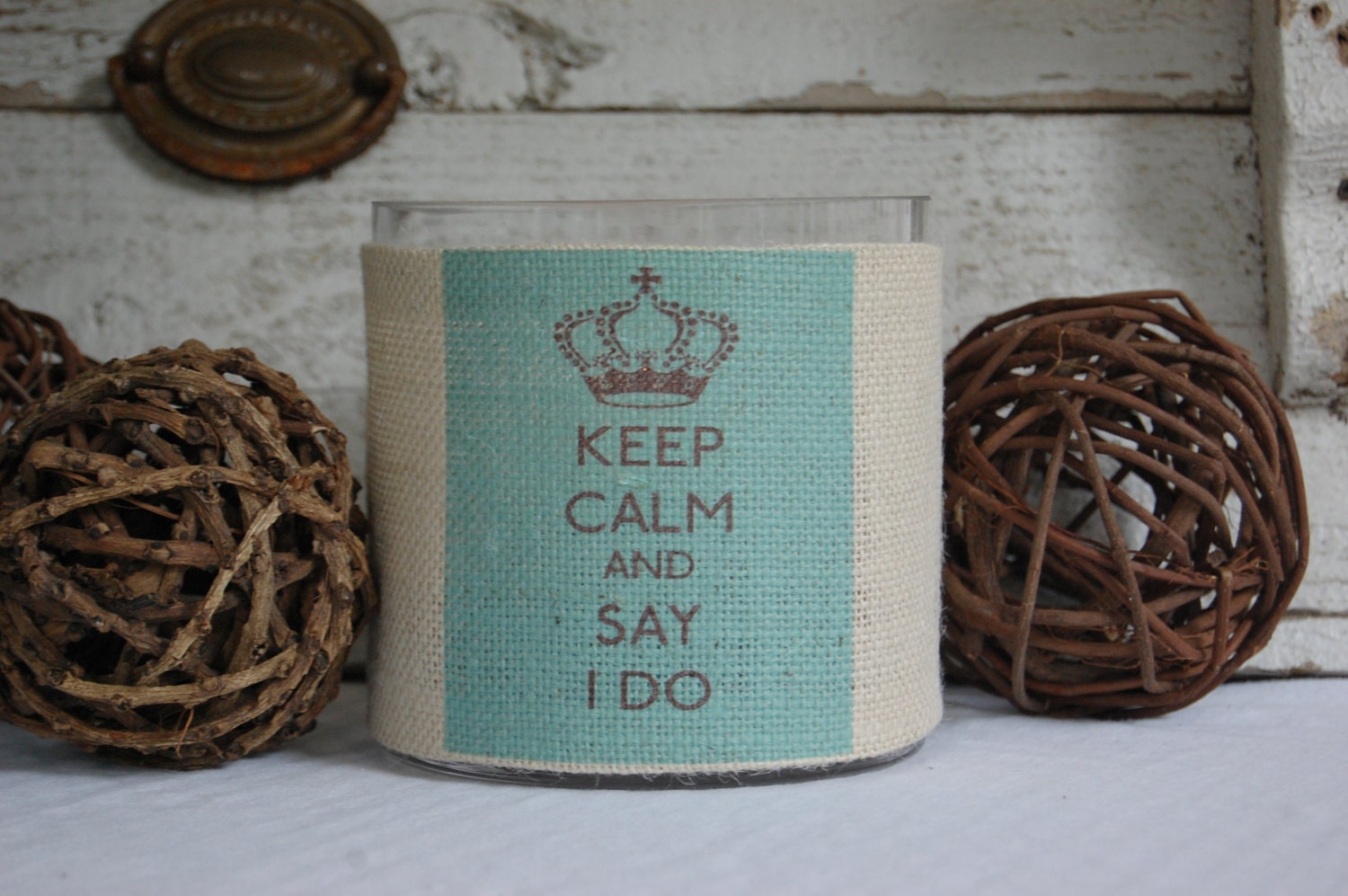 Don't you just wish you were getting married again?!
I just love all of this don't you?!
Hope Jen & Brian do to!
Go visit A Southern Bucket!
xoxo, Mama Bird