A few weeks ago my girlfriend Meredyth shared with me her daughters favorite "celebration meal" and I was in love with the idea of something that sounds so decant yet, is so quick and easy to make!! Can you say score?! This is a beautiful dish that you can have on the table in under 30 mins!
Bucatini with clams
1 lb your favorite pasta cooked al dente, reserve 1/4 cup pasta water
1 T butter
1 T olive oil
2 cloves fresh garlic, chopped
dash of salt
dash of crushed red pepper (to taste)
1 onion, chopped
1 cup white wine
1- 14 oz can diced tomatoes
3-  6.5 oz cans chopped clams with juice
several handfuls of fresh spinach
Cook pasta and set to side, reserving a little pasta water. Chop onion and saute' in olive oil/butter combo till soften add garlic soften a few mins, add diced tomatoes and juice, white wine, then add clams with juice, stiring well, top with fresh spinach and cover for 5 mins. Allow to steam pour mix over hot pasta and ENJOY!
Linking up! Pop over to see all the yummies!!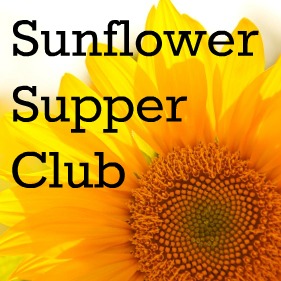 OXO, KAT